James Marshall Hendrix, nacido en Seattle, Washington el 27 de noviembre de 1942 y falleció a los 27 años el 18 de septiembre de 1970, fue un distinguido guitarrista y cantante estadounidense considerado como uno de los guitarristas más importante en toda la historia del rock a pesar de que su carrera durara solo cuatro años.
Jimi fue capaz de ganar su espacio en el Salón de la Fama del Rock and Roll al causar tanto fulgor por su forma única de tocar la guitarra, siendo una influencia no solo en el rock and roll sino también en el género blue eléctrico. Ahora, sus frases populares:
1. Quiero hacer una música tan perfecta que se filtre a través del cuerpo y sea capaz de curar cualquier enfermedad.
2. El blues es fácil de tocar pero difícil de sentir.
---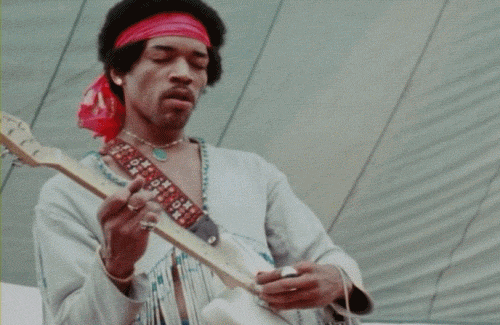 3. La gente habla sin saber qué tengo en el corazón y por qué te quiero tanto. Te quiero nena como el minero quiere al oro. Vamos, cielo, que empiece la fiesta.
4. La historia de la vida es más rápida que un abrir y cerrar de ojos, la historia del amor es hola y adiós. Hasta que uno se encuentra de nuevo.
---
5. La música no miente. Si hay algo que cambiar en este mundo, solo puede suceder a través de la música.
6. La imaginación es la clave de mis letras. El resto está pintado con un poco de ciencia ficción.
También lee: